Building environmental awareness is paramount to maintaining a thriving community.
The City of Cuyahoga Falls takes great pride in providing a plethora of opportunities for residents, businesses, students, and civic organizations to be part of the environmental community and to continue to make strides in conserving our water, air, and land.
Organization & Class Room Resources
The City of Cuyahoga Falls Environmental Educational Outreach Coordinator offers a variety of programs and presentations customized for business and professional organizations, civic groups, and formal classroom settings. From energy conservation to recycling and pollution prevention, there is significant environmental protection that can be achieved on a daily basis at home and in the workplace.
The following represents some of the programs and resources available for the community:
Adult awareness and education presentations for professional, civic and resident groups
Age/grade-evel appropriate environmental classroom activities and presentations customized for existing units/courses of instruction (Pre-K - 12th Grade)
Special community volunteer projects
Teacher curriculum and resource library
Programs
---
Summit County Soil & Water District
The City of Cuyahoga Falls is an active participant on the Public Involvement Public Education component of the Summit County Soil & Water District, or Summit SWCD, and in partnership with the Ohio EPA regarding storm water initiatives.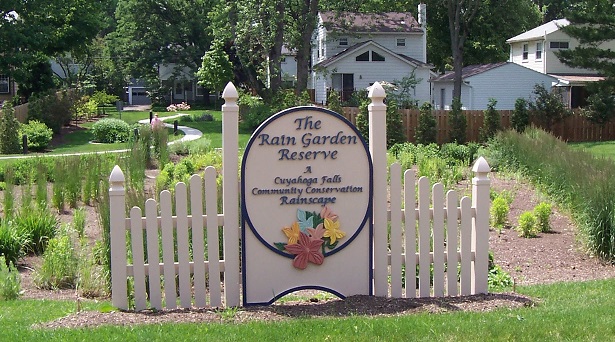 Water quality, flood prevention, community workshops, and events are planned and implemented each year to support citizen understanding of how individual behaviors impact the quality, health, and safety of our water resources. In addition, the coordinator implements the annual Ohio Department of Natural Resources' Project WET and Project WILD, professional development and curriculum training sessions for local teachers.
---
For more information on City of Cuyahoga Falls' environmental education and awareness programs, or on how to schedule presentations for your group or classroom, contact the Environmental Educational Outreach Coordinator at (330) 971-8201.