The City of Cuyahoga Falls offers a multitude of ways to brighten the day of your special someone, or just to make your experience in the parks system more enjoyable.
Please consider utilizing one or more of these valuable cards.
---
The CFOne card is a Cuyahoga Falls specific identification card that makes accessing parks and Downtown facilities as easy as, well, a swipe of the CFOne card!
The card acts as your membership pass upon entry to the Natatorium and Water Works Family Aquatic Center. Admission to the ice rink is free to residents with the CFOne card.
In order to obtain your free CFOne card, please visit the Natatorium during open hours and present your valid driver's license. CFOne cards are also available for children of which you will need to present the child's birth certificate. The Natatorium staff will take your picture and present you with your resident card.
Please call the Natatorium at (330) 971-8080 if you have any questions about the CFOne card.
---
Give the gift that's full of fun!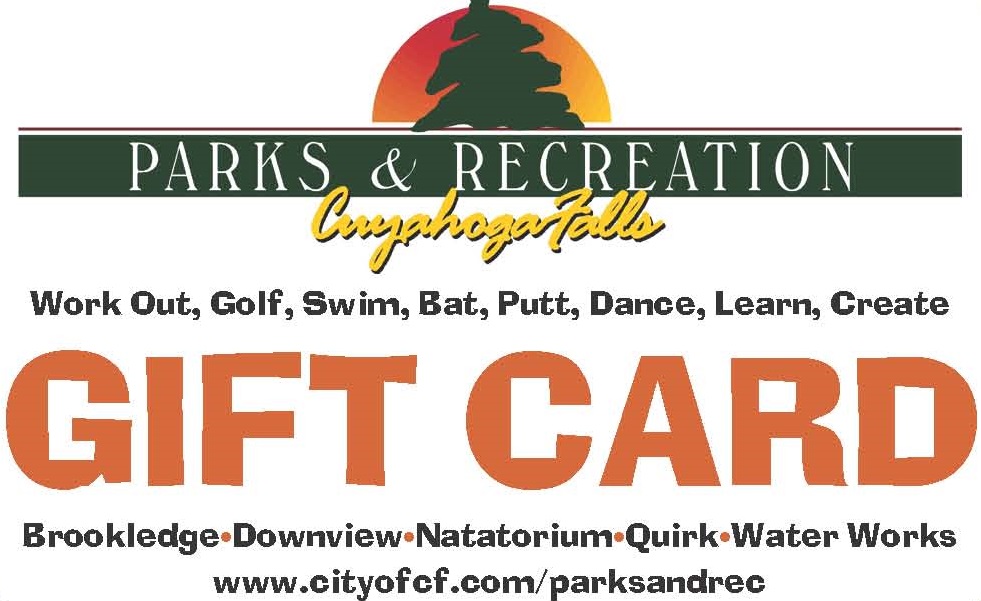 The cards are redeemable for memberships, daily admissions, adult and youth classes, greens fees, golf and swim lessons, personal training, birthday parties, rentals, at all of the park facilities. Gift cards are available for purchase at the Natatorium, Quirk Cultural Center, Downview Sports Center, Brookledge Golf Club, and the Parks and Recreation office. Restrictions may apply.
Call (330) 971-8225 to learn more about this fantastic gift idea.