To make your visit to Water Works even more special, you can sit pool-side, host your own pool party, put a dog on the grill, or do all three! Water Works is sure to meet your entertainment needs.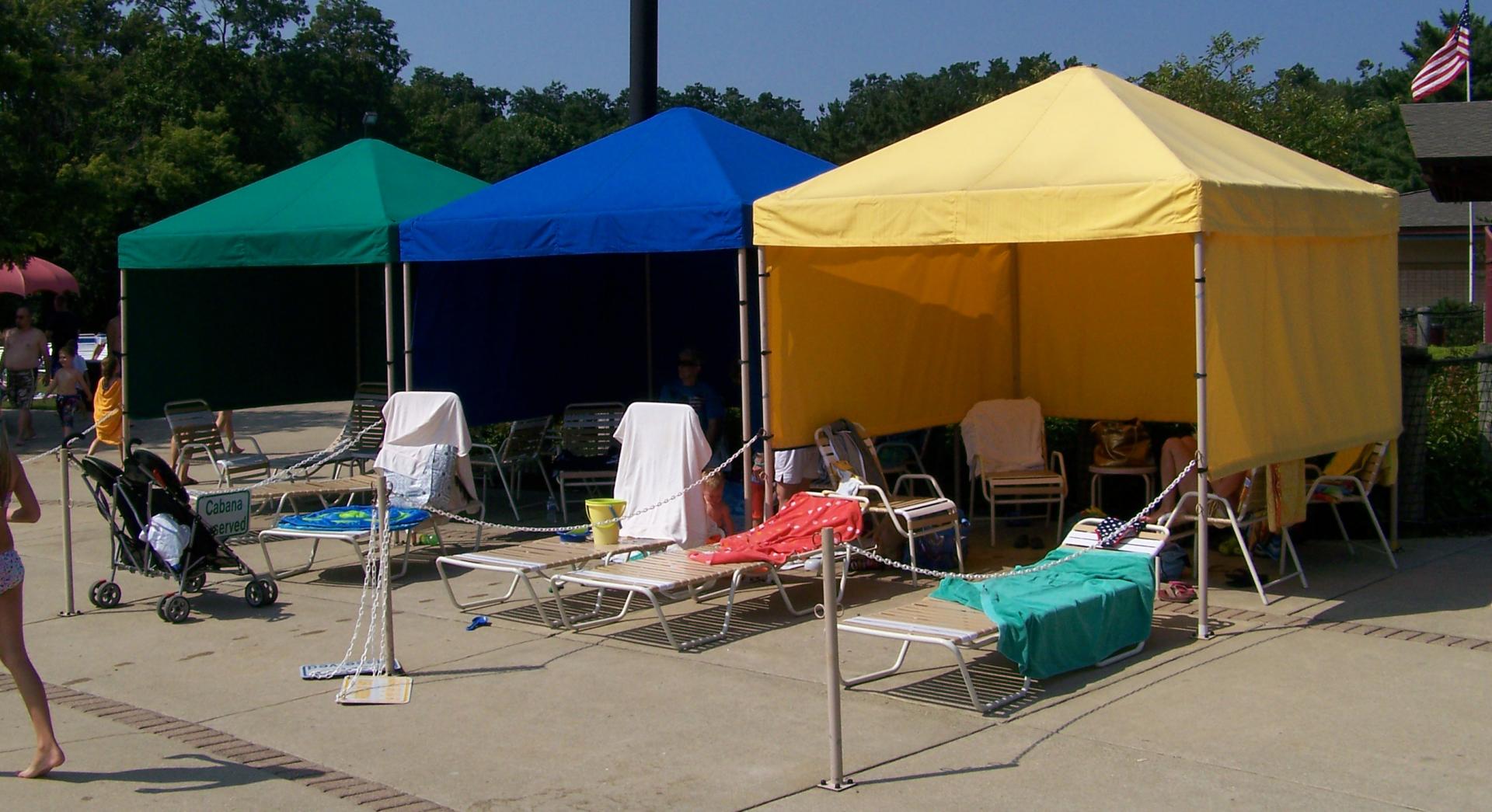 Poolside Cabanas
Want to make certain you have a shady place for the day? Rent a poolside cabana!
We have 5 cabanas available for rental throughout the season! These are great for young children, older guests, or families that want to be near all of the action. The 9' x 9' structures includes four chairs, two chaises, small table, and prime deck space are all yours from 11:00 a.m. to 8:00 p.m. for a full day of family enjoyment. Due to social distancing guidelines, only 3 cabanas will be available for rental during the 2020 season: yellow, green, and red.
Member Rate: $40 per cabana
Non-member Rate: $50 per cabana
Please note that payment is taken at time of reservation. Call the Parks and Recreation office at (330) 971-8225 to make your day at Water Works Family Aquatic Center sunburn free!
---
Creekside Pavilion
The Creekside Pavilion is the perfect place for your next family reunion, birthday party, or company outing.
Seating 50 people and furnished with picnic tables and a large grill, the pavilion is available daily to rent from 11:00 a.m. - 7:30 p.m.
Member Rate: $40
Non-member Rate: $50
Book this facility early as weekend dates fill fast! Please note that full payment is due at the time of reservation. Facility admissions are not included in the rental fee and apply to all guests, even if they will not utilize the pool.

Print this convenient brochure summarizing these exciting rental opportunities and more!