To make your visit to Water Works even more special, you can sit pool-side, host your own pool party, put a dog on the grill, or do all three! Water Works is sure to meet your entertainment needs.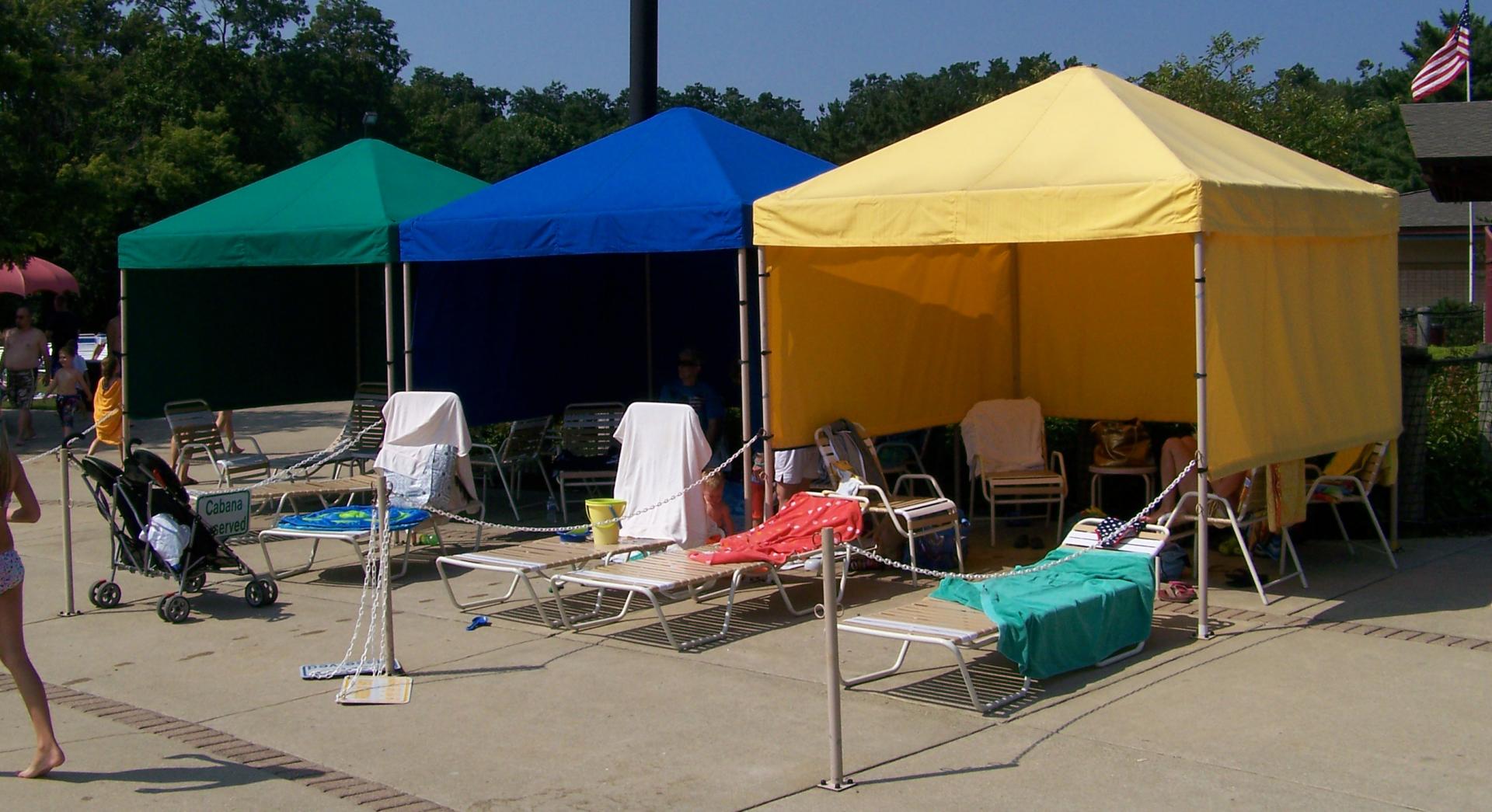 Poolside Cabanas
Want to make certain you have a shady place for the day? Rent a poolside cabana!
We have 5 cabanas available for rental throughout the season! These are great for young children, older guests, or families that want to be near all of the action. The 9' x 9' structures includes four chairs, two chaises, small table, and prime deck space are all yours from 11:00 a.m. to 8:00 p.m (6:00pm on Sundays). for a full day of family enjoyment.
Member Rate: $40 per cabana
Non-member Rate: $50 per cabana
Please note that payment is taken at time of reservation. Call the Parks and Recreation office at (330) 971-8225 to make your day at Water Works Family Aquatic Center sunburn free!