One of the greatest assets the City of Cuyahoga Falls has is its parks system.
Boasting 25 neighborhood parks, five cultural and sporting facilities, and a plethora of programs and activities, the parks and recreation department takes great pride in providing joy to the families of our city. Please take a moment to learn about how our parks make life better here.
Beginning June 1, 2020, the Cuyahoga Falls Municipal Building will be open on specific days for the public to come in, by appointment only.
Please click here to make an appointment to come in to the Cuyahoga Falls Parks and Recreation Department's main office.
This appointment is to meet with someone from the main office - not at a rental facility.
The office is located at 2310 Second Street, Cuyahoga Falls, next to the Police Department.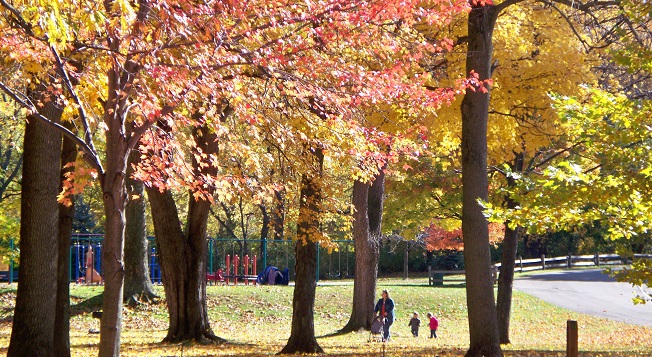 Activities
Come experience free and low-cost programs offered to families and residents of all ages throughout the year. The city offers many community events, exciting arts programs, and fun athletic activities. Find your interests right here in Cuyahoga Falls!
---
Facilities
The parks department provides affordable venues to practice your health and favorite sports! Stop by one or all of our locally famed facilities.
---
Employment with Parks & Recreation
The parks department offers temporary employment opportunities, especially during the summer months. The job duties may entail maintenance of our parks and facilities, organizing events, or lifeguard duties, among others. Visit the city's employment page for job openings and submit a general Parks & Recreation Application. Please call us with any questions you may have.
  Follow Cuyahoga Falls Parks & Recreation on Facebook!