Local Gardening Brings Community Together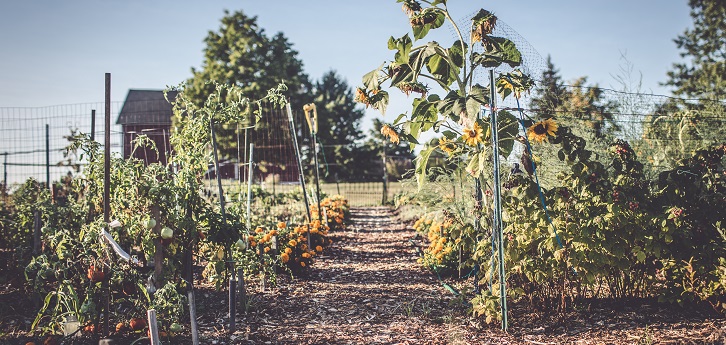 About the Gardens
The community gardens at Keyser Park and Galt Park offer fertile land where residents may come together to till the earth so that families may enjoy healthy and local produce throughout the summer and fall months.
Keyser Park plots are organized by the Cuyahoga Falls Community Gardens, a 501(c)(3) nonprofit organization. The garden is divided into 25' x 25' sections and water spigots are spread throughout the garden for your convenience.
Galt Park plots are organized by the Parks and Recreation Department.  The garden is divided into 15' x 15' sections and have two rain barrels at the lodge for your watering convenience.  
Benefits From Having Your Own Garden Plot
Know who, where, and how the produce you are eating was grown
Get yourself, seniors and children outdoors
Become self-reliant with your own garden
Taste the difference when you grow your own fruits and vegetables
Build a sense of community with fellow gardeners
Learn and benefit from experienced growers including a Master Gardener
Donate your extra produce to those in need including the Cuyahoga Falls Good Neighbors
Now is a great time to get involved with this group of enthusiastic gardeners. Join the movement and support community gardening!
---
Application Process
Returning Gardeners: Keyser Park gardeners may apply for an early deadline to reserve your space for the upcoming year. Applications are mailed to all of the previous year's participants and must be returned signed, and with payment by the date stated in the packet. Galt Park gardeners will be contacted through the Parks and Recreation Department when plots are ready for reservation.
New Gardeners: Keyser Park new gardeners may sign-up in person at an annual informational meeting. Galt Park gardeners may apply after returning gardeners have been contacted through the Parks and Recreation Department. 
---
Fees
Keyser Park Plot: $18 each
Galt Park Plot: $10 each
---
Location
The Keyser Park Community Gardens are located at Keyser Parkway and West Bath Road on the west side of Cuyahoga Falls.  Travel up the hill towards the Bicentennial Barn and park next to the dog park for a convenient drop-off location.  The Galt Park Community Gardens is located at 2000 Oneida Avenue on the east side of Cuyahoga Falls.
---
Contact Information
For more information about the Keyser Park Community Gardens, please call (330) 923-4524 or email Cuy.FallsCom.GardensInc@gmail.com. For more information on the Galt Park Community Gardens, please contact Parks and Recreation Department at (330) 971-8225 or parks@cityofcf.com.