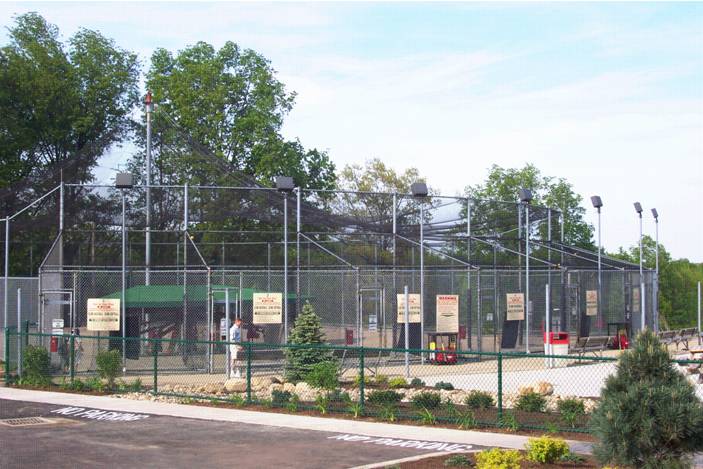 Batting cages have hardball, fast pitch, and slow pitch softball machines.
The cages are available first-come, first-served, but may also be reserved by the hour in advance.
Please note that the Batting Cages are opened based on weather conditions. Closings may be caused by rains or the average daily temperature is below 50 degrees Fahrenheit. Batting Cages also close seasonally around early November and re-open on or near mid-March, again based on weather.
Rates of Play
| | |
| --- | --- |
| 1 token - 20 balls | $3.00 |
| 4 tokens - 80 balls | $8.00 |
| 6 tokens - 120 balls | $10.00 |
| 10 tokens - 200 balls | $18.00 |
| 1-hour batting cage rental | $40.00 |