Here, you will find an opportunity to explore and stay up to date on the planning process and provide valuable feedback on the downtown development effort.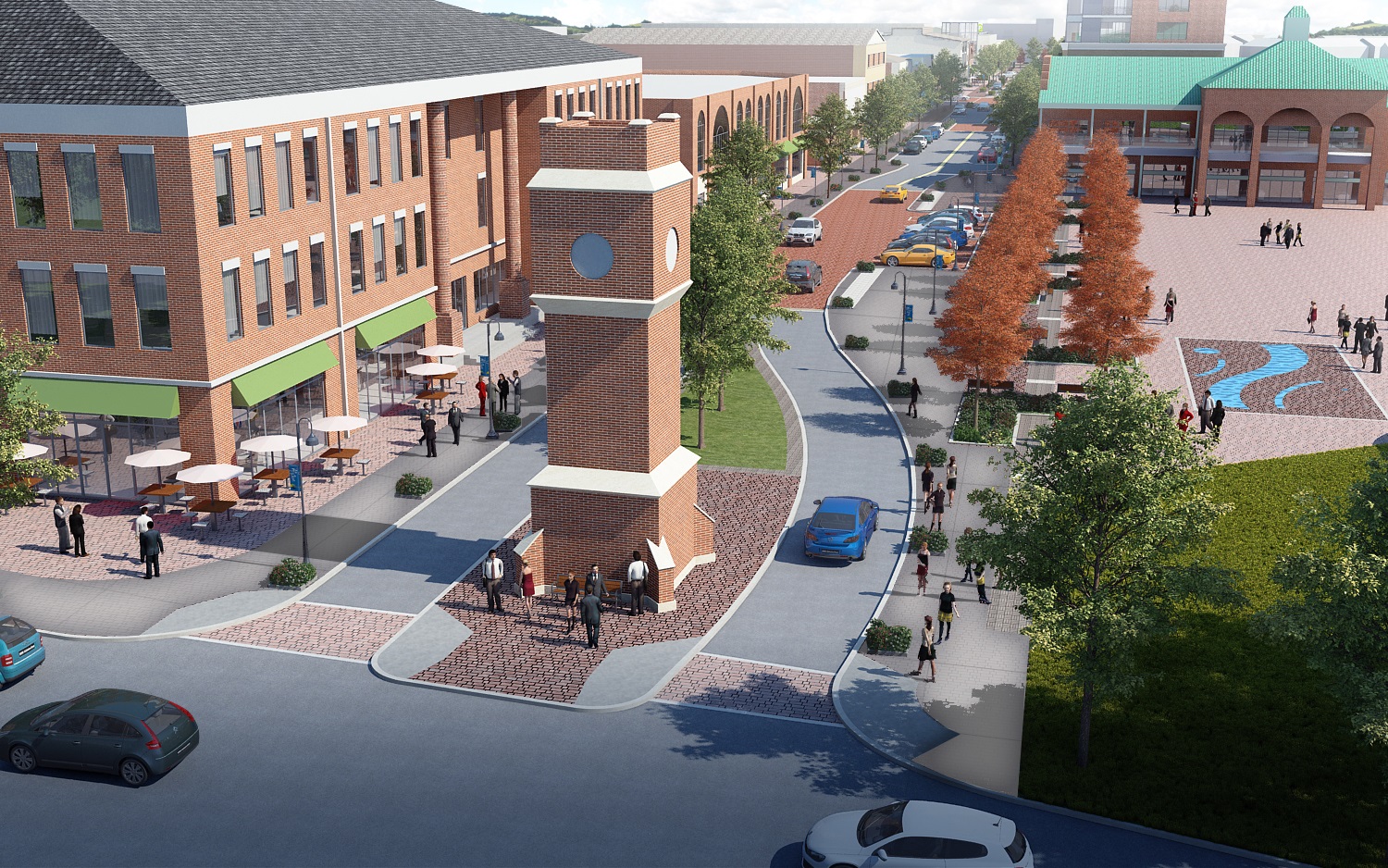 Citizens, Businesses, & Planning Experts Conclude: Redevelopment is Essential
Since the announcement by Mayor Don Walters that the planning phase would commence for revitalization efforts in our city's downtown area, the collaborative public planning process has confirmed that major change is needed to ensure an emerging business district on the riverfront.

Input from public meetings and open planning sessions has cemented that citizens, current and prospective downtown businesses, and outside experts recognize the same reality: the redevelopment of Front Street is essential to downtown renewal and the long-term health of our community.
The decision was made approximately 40 years ago to close Front Street off to traffic. A national trend toward pedestrian malls was in vogue at the time, but of the 200 cities that blocked off traffic in downtown districts during the height of the movement, roughly 90% of the efforts have failed. Cuyahoga Falls' own experiment has left the city with an underutilized riverfront.
Expert market analysis confirms that by opening up Front Street to limited vehicular traffic, we will reshape our city's center, offer a mix of modern uses, and present a pleasing landscape which is accommodating for automobiles, pedestrians, and bicycles alike.
Riverfront Revitalization Aides Job Growth & Economic Development
Unlocking the dormant potential within our historic downtown area will help open the door to job creation opportunities that benefit Cuyahoga Falls. Roughly, 85,000 cars pass by our pedestrian mall every day on Route 8. The Front Street redevelopment will capitalize on this prime riverfront location, with 215,000 square feet of space for retail, restaurants, and more.
City, business, and community leaders took part in an overnight fact-finding tour to help reimagine downtown Cuyahoga Falls. The group traveled to Oak Park, Illinois, and Valparaiso and South Bend, Indiana, to experience the successful revitalization of downtown areas that were once struggling for survival. During the visit to these cities, participants heard about what city and community leaders had learned through the rebuilding process, what they found were best practices, and how the redevelopment efforts have revived their local economies.
Ultimately, the rejuvenation of our city core can serve as an engine for economic development and job growth that promotes stability for the area.
Public / Private Partnerships Work to Make this Project a Financial Winner
The city is laying the groundwork to turn our collective vision for downtown into a reality by forging effective partnerships between the public sector and private investors.

The city will utilize a broad range of development tools to forge these alliances, and has begun the process of seeking all available grants to assist with funding.
By working to secure funding sources and opportunities for private investment, the city is maximizing every possible opportunity to create a financial advantage for Cuyahoga Falls with the intent to increase income tax revenues from new jobs that can be reinvested in our neighborhoods.
Upgraded Accommodations for Festivals
The city is working with the festival committees to create solutions for successful events throughout the construction period of this vibrant riverfront development.
The new development will better meet event and festival needs while the pavilion, stage, and interactive water fountain will remain in place for continued public enjoyment.
Residents to Benefit from Housing, Dining, Shopping & Entertainment Options
While many details remain to be worked out, residents can expect to benefit from exciting downtown living options, new shopping and dining choices, and improved entertainment and cultural amenities.
Plans are underway to renovate the historic Falls Theater into a mixed-use space with a restaurant, retail, and apartments. Plans also continue for the development a boutique hotel.