The parks and recreation department publishes the Cuyahoga Falls Activity Guide twice annually and distributes it to residents so they may be informed of the entertainment and programming opportunities taking place throughout the city.
Pick up your copy at one of the following sites or view it online here.
Distribution Sites
City Hall, 2310 Second Street
Quirk Cultural Center, 1201 Grant Street
The Natatorium, 2345 Fourth Street
Acme No. 12, 2630 Bailey Road
The Cuyahoga Falls Library
The Cuyahoga Falls License Bureau (Graham Rd/Oakwood Dr.)
---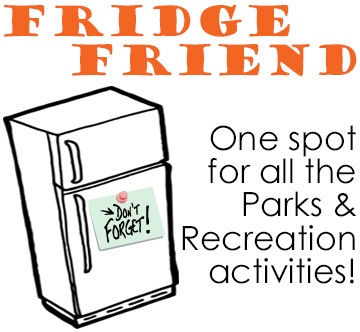 The Cuyahoga Falls Parks and Recreation Department makes it easy for families to stay up to date on upcoming activities for their children to enjoy.
The Fridge Friend is distributed twice a year through the local schools. You can also print this flyer and place it on your refrigerator at home for reminders of events and activities.